Keeping your computer and other technology running efficiently is so important these days. Members of your household are dependent on their personal computers and reliable access to the Internet. Remote learning, working from home, staying in touch with family and friends, access to social media and entertainment such as YouTube, Netflix, Spotify and TikTok; all of these apps require a stable device and access to a connection.
If your computer is running slowly or apps are crashing, the frustration can be overwhelming.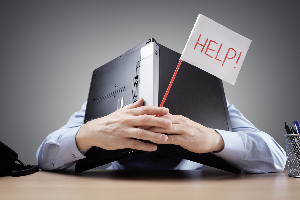 That is where we can help, Armada's team of IT gurus have been keeping small and medium sized businesses running since 1996. Some of our customers have been depending on us for more than 20 years.
We have the experience, skill and in-depth knowledge required to solve your Windows, Mac or networking problems, quickly and cost effectively.
Take advantage of our no charge consultation and advice service by speaking to a live technician now.
Learn more about our Personal Computer and Small Business Tech Support here.
You can also reach our IT tech support directly by calling 1-866-453-6995 extension 269.