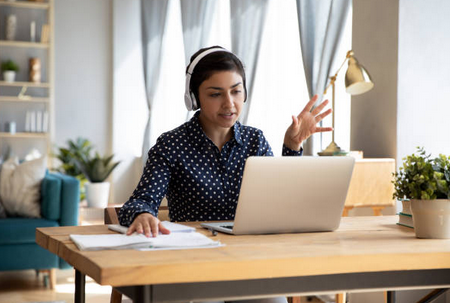 In today's dynamic business environment, small and medium-sized businesses (SMBs) increasingly embrace remote work to stay competitive and agile. As remote work becomes the norm, having the right tools ensures seamless communication, efficient project management, and overall productivity. This blog post will explore the essential tools SMBs, can leverage to empower their remote teams. And, of course, we'll focus on two key Microsoft offerings: Outlook and Teams.
The SMB Challenge of Remote Work
Small and medium-sized businesses often face unique challenges regarding remote work. They must balance the need for effective collaboration and communication with limited resources. Having access to the right technology can make a significant difference.
1. Microsoft Outlook: Streamlined Email and Calendar Management
Microsoft Outlook is a cornerstone of business communication and for a good reason. It provides a robust email platform that integrates calendars and other essential features seamlessly. Here's how SMBs can harness the power of Outlook for their remote teams:
Unified Inbox: With Outlook, your team can access all their email accounts in one place, streamlining communication and saving time.
Shared Calendars: Coordinate schedules effortlessly with shared calendars. Ensure everyone is on the same page regarding meetings and deadlines.
Task Management: Outlook's task management features help teams stay organized and on top of their work. Assign tasks, set deadlines, and track progress, all within the same application.
Integration with Teams: Outlook easily integrates with Microsoft Teams, seamlessly transitioning from email to real-time collaboration.
2. Microsoft Teams: Collaborative Powerhouse
Microsoft Teams is a game-changer for SMBs, offering a comprehensive team collaboration, communication, and project management platform. Here's how Teams can revolutionize your remote work setup:
Chat and Messaging: Teams' chat feature enables real-time communication. It's a fantastic tool for quick questions, updates, or a friendly hello.
Video and Audio Calls: Host virtual meetings, webinars, or one-on-one conversations with Teams' video and audio call capabilities. It's like having your office's meeting room at your fingertips.
File Sharing and Collaboration: Easily share documents, presentations, and spreadsheets. The Teams app allows seamless collaboration on shared files, enabling creativity and productivity.
Integration with Outlook: Using Outlook and Teams, your staff will experience a smooth transition between email and team collaboration. Schedule meetings, share files, and start chats directly from Outlook.
Empowering Your SMB with Microsoft
Microsoft understands the evolving needs of SMBs, by combining the power of Outlook and Teams, your organization can enhance remote work capabilities significantly.
Whether managing client communication through Outlook or fostering teamwork and project management with Teams, Microsoft offers a comprehensive suite of tools tailored to businesses of all types and sizes.
In conclusion, embracing remote work is a strategic move for SMBs; the right tools can make all the difference. Microsoft Outlook and Teams provide the foundation for efficient communication, collaboration, and project management. Contact us to learn about our no-obligation trial offers.

Live Chat with us now to talk about how we can provide these services to you! Click Here