Productivity can be defined as the rate at which goods and services are produced.
Mastering Tabs and Sessions for a Seamless Browser Experience!
In today's always online world we often find ourselves cluttered up with tabs and browser windows, here are some pick tips to increase your productivity.
To cycle between your browsers tabs use Ctl + Tab, to open a new tab use Ctl + T, and to close a tab use Ctl + W. If you accidentally closed a tab and need to restore it use Ctl + Shift + T this shortcut has saved me more than once! We hope this tips save you some time today.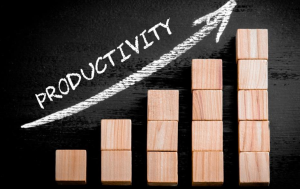 How to Save your Time and your Tabs with Browser Sessions!
Saving and restoring browser sessions can significantly improve your browsing efficiency allowing you to reopen a set of tabs at a later time, making it easy to resume work right where you left off.
In your browser settings there will be a setting usually called "Open previous windows and tabs" that can let you restore your tabs on startup of the browser. There are also a wide array of browser extensions that allow you to streamline your tab saving and even group them to restore at a later date!
Unveiling the Hidden Potential of the Windows Clipboard
The Windows Clipboard is an underestimated tool despite most of us using it every day. Beyond copy and paste try using the Windows key + V to open your Clipboard manager. This can store up to 25 items simultaneously!
Discovering Hidden Gems in the Microsoft Office Ribbon
The Microsoft Office Ribbon hosts a treasure trove of hidden features and shortcuts that can elevate your productivity. Did you know that you can collapse it at any time by clicking Ctl + F1? It has full customization letting you put all kinds of often used shortcuts right where they are easiest to access!
Reach out to us for No Cost Review of your IT Environment